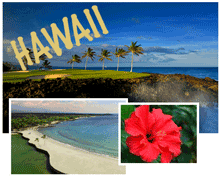 SYMPOSIUM INFORMATION

>General Information
>Faculty
>Program/Schedule
>Accreditation - CME
>Registration
>Hotel Information


Officially Endorsed by:

UCSD Sulpizio Cardiovascular Center






American College of Cardiology





Arizona Chapter
California Chapter
Hawaii Chapter
Oregon Chapter
Washington Chapter
The 9th Annual
International Hawaii Symposium on
Diagnostic and Therapeutic Modalities in Heart Failure
A Comprehensive and Practical Review of Advances in
Heart Failure and Biomarkers



December 5-7, 2019

Waikoloa Beach Marriott
Island of Hawaii

IMPORTANT CME CREDIT INFORMATION
Required CME Surveys will be available online once the conference begins. Your registration email address is needed in order for you to login and complete the surveys. Upon completion you will receive your CME Certificate online. Surveys must be completed by December 30, 2019.

2019 CME SURVEYS/CERTIFICATE and CONFERENCE MATERIALS

ACCREDITATION
This Live activity, 9th Annual International Hawaii Symposium on Diagnostic and Therapeutic Modalities in Heart Failure, with a beginning date of December 5, 2019 is currently being reviewed for up to 15.0 Prescribed credit(s) by an accrediting organization. Physicians should claim only the credit commensurate with the extent of their participation in the activity.

AMA: AAFP Prescribed credit is accepted by the American Medical Association as equivalent to AMA PRA Category 1 Credit™ toward the AMA Physician's Recognition Award.

AANPCP: The American Academy of Nurse Practitioners Certification Program (AANPCP) accepts AAFP Prescribed credit.

ANCC: According to the ANCC, the continuing education hours approved by the AAFP meet the ANCC-accredited CNE criteria.

AAPA: The American Academy of Physician Assistants accepts AAFP Prescribed credit for AAPA Category 1 CME credit.


COURSE DESCRIPTION
The 9th Annual International Hawaii Symposium on Diagnostic and Therapeutic Modalities in Heart Failure will be held from December 5 - 7, 2019 at the delightful Waikoloa Beach Marriott on the beautiful Island of Hawaii. This year we have put together a program that is designed to provide in-depth coverage of the important advances that have taken place in heart failure over the past year as well as provide an overview of the most effective therapeutic strategies for prevention and treatment. Topics that will be covered through a series of lectures, panel discussions and case presentations include:

• Benefits of SGLT2 inhibitors in preventing CV events
• The role of PCSK9 inhibitors
• Practical approaches for managing hypertension
• Clinical assessment of HF and use of biomarkers
• Evaluation and treatment of sleep apnea
• Incorporating sacubitril/valsartan and ivabradine into clinical practice
• Recognizing and treating pulmonary arterial hypertension
• Treating HFpEF
• Managing hyperkalemia in heart failure
• NOAC's for treating CV disease
• Role of palliative care and hospice
• Percutaneous approaches for treating vascular and valvular disease
• Left atrial closure devices
• Managing drug-drug interactions and drug side effects
• Use of ICDs and CRT
• Wearable cardioverter defibrillator
• Remote monitoring of pulmonary artery pressures as a means of improving
outcomes in heart failure patients
• Use of percutaneous and durable mechanical circulatory support
• Diagnosing and treating amyloid heart disease
• Efficacy of direct thrombin inhibitors in reducing CV events through
vascular protection

SYMPOSIUM OBJECTIVES
At the end of the meeting the participant will be better able to:
Implement effective therapy for treating heart failure patients with pharmacologic agents and devices
Recognize the role of new FDA approved heart failure drugs
Describe new anticoagulants to treat atrial fibrillation and other cardiovascular diseases
Define patients who are candidates for the use of left atrial appendage closure devices
Determine how remote monitoring devices and biomarkers help in patient management
Evaluate and manage patients with pulmonary arterial hypertension
Define indications for percutaneous mitral repair and aortic valve replacement
Identify patients who are candidates for ICDs and CRT
Describe the value of a wearable cardioverter defibrillator
Explore the role of biomarkers and how they are most effectively used to manage HF
Identify and treat sleep apnea
Describe new agents to treat hypercholesterolemia and diabetes
Recognize the effects of SGLT2 inhibitors in reducing CV events
Identify effective therapies for treating hyperkalemia
Define the role of mechanical circulatory support devices in improving outcomes in acute and end-stage heart failure
Describe the roles of palliative care and hospice in managing HF patients
Identify and treat cardiac amyloidosis
Define the concept of vascular protection with thrombin inhibitors
Recognize the role of vasodilator therapy with hydralazine-nitrates in heart failure patients
NEEDS ASSESSMENT
Nearly 6 million Americans (2% of the U.S.) are living with heart failure. An estimated 670,000 new cases of heart failure (HF) are diagnosed each year and this condition is a major cause of morbidity and mortality (80% of men and 70% of women less than 65 years of age who have HF will die within 8 years) and is the number one cause of hospitalizations of the elderly in the U.S. HF is common, but unrecognized and often misdiagnosed. Recent data have shown that drugs and devices that have proven beneficial and are recommended in recent practice guidelines, (HFSA 2010 update of practice guidelines Lindelfield J et al J Cardiac Failure 2010;16: 475) are underutilized (Fonarow GC et al. Circulation 2010;122:585).

Recent information also suggests a significant individual variability in conformity to quality-of-care indicators and clinical outcome of patients with HF and a substantial gap in overall performance. In addition, according to a study analyzing the quality of health care in the U.S. on average, patients with heart failure received the recommended quality of care only 64% of the time (heart failure performance measurement set by the ACC/AHA 2010). Using data from the IMPROVE-HF registry it was found that only 7% of HF patients received all therapies for which they were potentially eligible and use of guideline recommended therapy by practices varied widely (Fonarow GC et al Circ Heart Failure 2008;1:98).

The importance of correcting deficiencies in knowledge and practice is evidenced from the results of recent studies demonstrating that increased use of evidence based, life sustaining therapies and performance measures have a significant impact on the outcome of patients with HF (OPTIMIZE- HF, JAMA 2007; 297: 61).

This Symposium is designed to bring the latest developments in the field of HF and biomarkers. Participants will increase their expertise and innovation in treating cardiovascular disease by attending this symposium which will highlight new advances to optimize patient care.
v The symposium is endorsed by the UC San Diego Sulpizio Cardiovascular Center, and the California, Arizona and Hawaii Chapters of the American College of Cardiology.
TARGET AUDIENCE
The target audience for this activity includes Cardiologists, Internists, Primary Care Physicians, Nurses, PharmDs and Allied Health Care Professionals.