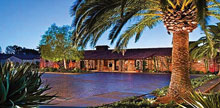 Estancia La Jolla Hotel
La Jolla, California
Sponsored by:
UC San Diego School of Medicine
UCSD Sulpizio Cardiovascular Center


UCSD CTEPH Symposium - 2019
November 15-16, 2019

CALL FOR SCIENTIFIC ABSTRACTS AND CASE REPORTS
Abstract submission deadline: October 21, 2019 (17:00, EST)
Content: subject matter related to all research and clinical (medical, surgical, interventional) aspects of chronic thromboembolic disease and CTEPH. Case reports should preferably discuss unique aspects of the presentation, evaluation and management of patients with chronic thromboembolic disease, clinical "mimics", and unexpected outcomes following the treatment of CTEPH patients.

Select the "Choose/Browse File" button then select the file you would like uploaded from your local hard drive. Once you have specified a file for upload, select the "Upload File" button. Upload times depend on the files size and your connection speed.

We prefer that you send a PDF file (Microsoft Word doc also accepted).

IMPORTANT NOTE: Your contact information MUST be in the heading of your abstract.

Maximum file upload size is approximately 10MB.